---
THE DOUBLE DEGREE COURSES
GRADE DE MASTER
The ENSCI proposes to its students to obtain a second Master's degree by engaging in courses organised with partner schools and universities, in the fields of engineering, architecture, management and/or human sciences.
It also welcomes students from some of these partner institutions for a double degree. All these students take the entrance exam under the same conditions as students applying for the industrial designer program.
The ENSCI offers double diplomas with four academic partners:
— École Nationale Supérieure des Arts et Métiers (ENSAM)
— CentraleSupélec
— École Nationale Supérieure d'Architecture de Paris-Belleville (ENSAPB)
— CELSA (École des hautes études en sciences de l'information et de la communication).
Pre-registration is required in all cases, and begins on 1 January 2020.
Applicants should pre-register online via the ENSCI website. The closing date for applications is Thursday 20 February 2020 (date as per postmark). Every part of the application must be submitted to us by post.
How the competitive selection process works
The competitive selection process takes place in the spring of each year.
The academic year begins in September.
There are two parts to the competitive selection process:
ELIGIBILITY (March to April)
Eligibility is assessed on the basis of the application package submitted by the applicant. The results of the eligibility assessment will be published on the website on 27 April 2020
ADMISSION (May to June)
Decisions on admission are taken at the end of a full day of personal and group tests, including a piece of written work, a group observation exercise, an industrial product analysis, the design of a three-dimensional volume based on a subject drawn at random, and two interviews with members of the assessment panel.
The results of the admission assessment will be published on 3 July 2020.
Number of places available under the 2020 competitive selection process: 4
Applicants may apply for only one course of study per competitive selection period.
No candidate may enter the competitive selection process more than three times.
Study programme length
All double diploma students have a category 3 course: 3 semesters of workshop, one semester of internship and two semesters of diploma phase.
Those applying for the competitive selection process will be expected to have...
a good knowledge of the French language
the ability to express themselves creatively
a well-argued and well-presented motivation for inclusion
a keen sense of observation and analytical skills
an aptitude for clear thinking and the ability to summarise
good interpersonal skills
For more information about how to apply (personal portfolio, letter of motivation, submitting the application package, etc.), candidates are encouraged to read the Guide for Applicants and the Competitive Selection Process FAQs.
Registration fee
€116
Applicants for scholarships are exempt from the registration fee
---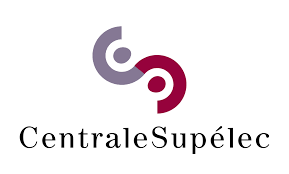 ---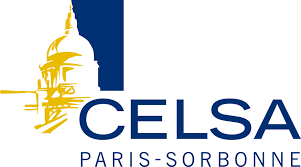 ---

---