---
Learning is divided into 3 phases, rather than years since admission to the design school. Phase 1 is all about discovery, phase 2 explores industrial design in greater depth and encourages greater openness, and the final phase focuses on the degree qualification, which requires students to demonstrate theoretical and practical competency through their theses and projects.
Student study pathways are designed to enable individuals to approach and experience the many facets of industrial design through a series of projects. Theoretical and practical learning is delivered in parallel with project workshops to give students the basic knowledge they need to exercise their design skills and communicate around their projects.
---
PHASE 1
DISCOVERY, EXPERIMENTATION & LEARNING
This phase gives every student the opportunity to develop their analytical, overview and conceptualisation skills and build a body of knowledge, practices and techniques on which they can rely when developing their own personal style later in the course.
---
PHASE 2
DEVELOPMENT, GREATER DEPTH & EXPERTISE
The main aim of this phase is to develop and acquire a personal style, while continuing to examine previous course material in greater depth.
---
THE DEGREE QUALIFICATION PHASE
DEMONSTRATING, POSITIONING AND ASSERTING YOUR TALENT
This final phase of the course gives students the opportunity to assert their position and status in general and industrial design through their final year theses and projects. Students must be able to:
— demonstrate their ability to be critical about their own work
— identify a problem and provide a relevant and innovative response
— communicate effectively about their work
---
Graduating with this degree provides each student with an exceptional achievement and the opportunity to assert their status and identity as industrial designers. On completion of the course, students are therefore able to demonstrate the level of autonomy they have achieved at the point where they are ready to begin their professional careers.
---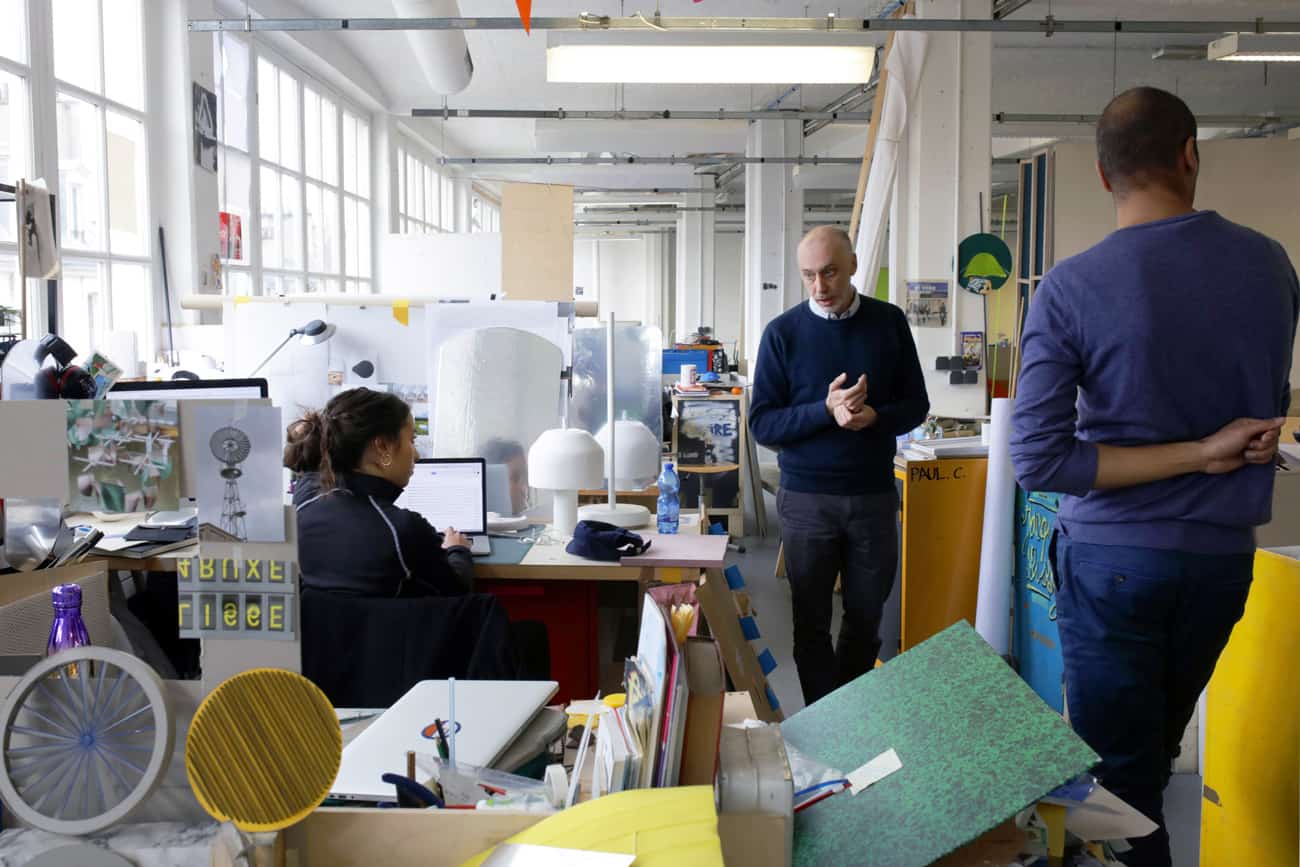 ---
The design teaching offered at ENSCI Les Ateliers is based on three formal modes: theoretical and practical sessions, professional training led by a practising designer in the context of practical projects, and internship in a professional setting.
— Read more
---
In 2010, ENSCI introduced double degree courses to give students from other academic backgrounds the opportunity to explore complementary practices. It now offers one double Bachelor's degree and a number of double Master's degrees. These double degree courses are the subject of bilateral agreements that offer ENSCI students the opportunity to study for a second Master's degree.
---
All students do a mandatory one-semester work placement in France or abroad and many go abroad for a university exchange.
---
The ENSCI-Les Ateliers teaching system is accompanied by a design-oriented talent incubator to promote entrepreneurship among its students.