---
ENSCI has introduced a combined course and incubator programme that gives young designers the vocabulary and references they need to understand the world of business and enter into dialogue with it.
---
The ENSCI-Les Ateliers teaching system is accompanied by a design-oriented talent incubator to promote entrepreneurship among its students.
Ours is an open incubator, but does require that design forms the central core of the entrepreneurial project. Although greater Paris has a broad and diverse network of private-sector and public-sector incubators with connections to higher education institutions, there is no other that is comparable with ours, despite the fact that demand for its services is now clear.
Generally speaking, design and its related issues are poorly addressed by many entrepreneurial projects. Encouraging our own projects, and integrating entrepreneurship at the right level in those projects that require it, allows the question of entrepreneurial development to be addressed from a new perspective.
---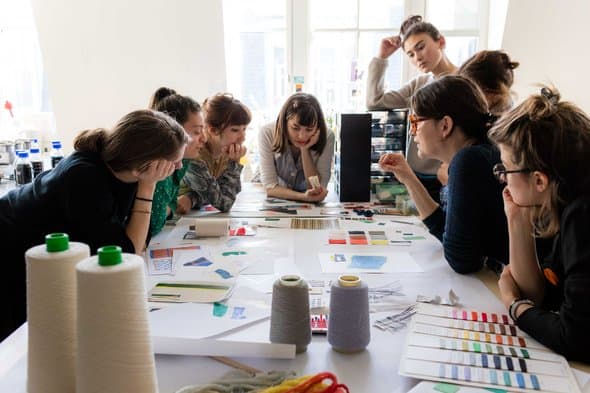 ---
How do you put your design skills to work on an everyday basis? This question has been constantly asked and answered over several years through this framework designed to support ENSCI graduates as they enter the world of professional practice.
---
ENSCI is a shareholder in the Lutech SATT* technology transfer acceleration company, and since 2013 has been supporting the career plans of students and recent graduates by producing and protecting their prototypes, and identifying companies keen to develop their projects.