---
CONTRIBUTING TO INNOVATION
ENSCI-Les Ateliers was created on the basis of a teaching model designed to work hand-in-hand with business in the training of highly talented designers. Partnership is central to this vocation, because it helps to familiarise students with the world of business and prepare them for professional practice in that world. Understanding companies and their challenges, meeting the individuals involved and contributing to industrial projects by facilitating social change are all important issues in the training of future designers.
Working with ENSCI students allows companies to plug into a world of new trends and to see them from a privileged perspective with the ultimate aim of broadening their vision.
From the ENSCI perspective of promoting innovation and research, partnership projects encourage students to develop their thoughts, reasoning skills, coherence and strategy. They provide the opportunity to explore and shed light on new possibilities, contribute to the innovation process, and research new product or service concepts. The aim is to practically implement proposals that successfully address the goals defined jointly with the partner, but within an educational context at all times.
From the student perspective, working on a partnership project means having the opportunity to work with outside contributors on measuring and assessing the relevance of his/her ideas, practice, knowledge, presentation and discussion skills, as well as knowledge and expertise in using tools and techniques.
---
Quentin LESUR
Director of partnership projects, responsible for corporate relations
+33 (0)1 49 23 12 36
Justine DUCHATEAU
Partnership Development Officer
+33 (0)1 49 23 12 44
---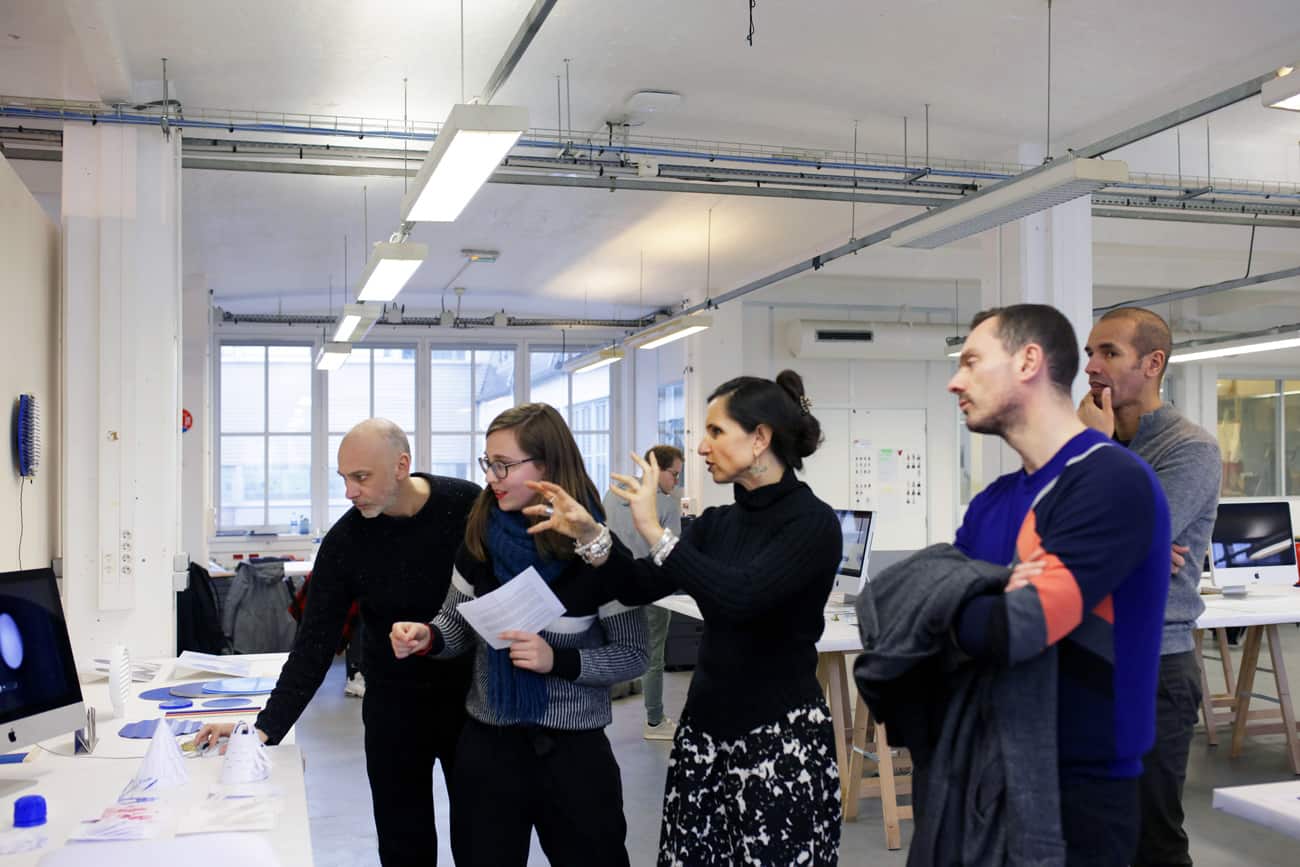 ---
Selected on the basis of their educational relevance and the abilities of their points of contact, ENSCI partners prioritise innovation, creative exploration and foresight projects spanning many fields of application.
Although ENSCI trains designers with very varied personal profiles, this principle applies throughout the course. It is also assessed as part of the degree qualification process. We then see it carried forward across the multiplicity of industry sectors in which our alumni eventually work in France and abroad, in companies and agencies, and in the public and private sectors.
---
ENSCI has introduced a combined course and incubator programme that gives young designers the vocabulary and references they need to understand the world of business and enter into dialogue with it.
— Read more
---
How do you put your design skills to work on an everyday basis? This question has been constantly asked and answered over several years through this framework designed to support ENSCI graduates as they enter the world of professional practice.
---
The professional internship is an integral part of the curriculum. You can submit an internship offer on this page.
---
Help us to always better carry out our mission of training and research. Our vocation is to prepare future designers for contemporary issues, to open up new fields for design, to create synergies between researchers and creators to find innovative solutions inspired by uses.
---
As the main tools for integrating projects from the professional world, the six to seven project workshops oriented towards open explorations bring together about fifteen students each semester around a specific problem defined with the partner.
---
Partnerships give rise to an agreement, between the school and the company, which defines their specific objectives.