---
The design teaching offered at ENSCI Les Ateliers is based on three formal modes: theoretical and practical sessions, professional training led by a practising designer in the context of practical projects, and internship in a professional setting.
---
THREE DIMENSIONALITY
This area of course content involves learning about representation and shaping resources. Its aim is to introduce students to a wide range of formalisation resources and help them develop their own formal process of expression and repertoire.
CRITICAL THINKING
Reflexivity is a necessary part of any autonomous design practice. The critical thinking learning sessions share the same aim of providing theoretical and methodological support to develop students' capacity to problematise, observe, analyse and question the uncertainties of the world in which we live. These history, philosophy and anthropology lectures are presented in the context of design, creativity and industry.
MATERIALS, SCIENCE & TECHNIQUES
This module is designed to help students grasp the issues around materials, processes and design from a range of technical, aesthetic, formal, three-dimensional and application perspectives. Its content is intended to give students a sound base level of knowledge about these issues, and encourage them to explore emerging fields and those at the intersections where a broad range of disciplines meet.
DESIGN TOOLS
This module is constructed to help students understand and use the design tools used in today's professional industrial design world.
DIGITAL CULTURES & EXPERTISE
At a time when digital technology is increasingly invading our lives and living spaces, we see it as essential that contemporary designers have a clear understanding of all the challenges posed by the digital revolution. Once designers understand this culture and learn the expertise required to use it effectively, they will be well equipped to play a crucial role in designing our digital future. Regardless of whether they work in digital design or not, all ENSCI design students must have a clear understanding of the challenges posed by the digital world today.
THE FRONTIERS OF DESIGN
This module explores the diversity of current and future design practices. As such, it must provide students with information and inspiration about emerging practices that are not yet mainstream in terms of applications and markets, but which will be of decisive importance in addressing the social and industrial challenges now taking shape. It must also provide the keys to building a design practice that is contemporary, ambitious and committed to addressing the real needs of real people.
---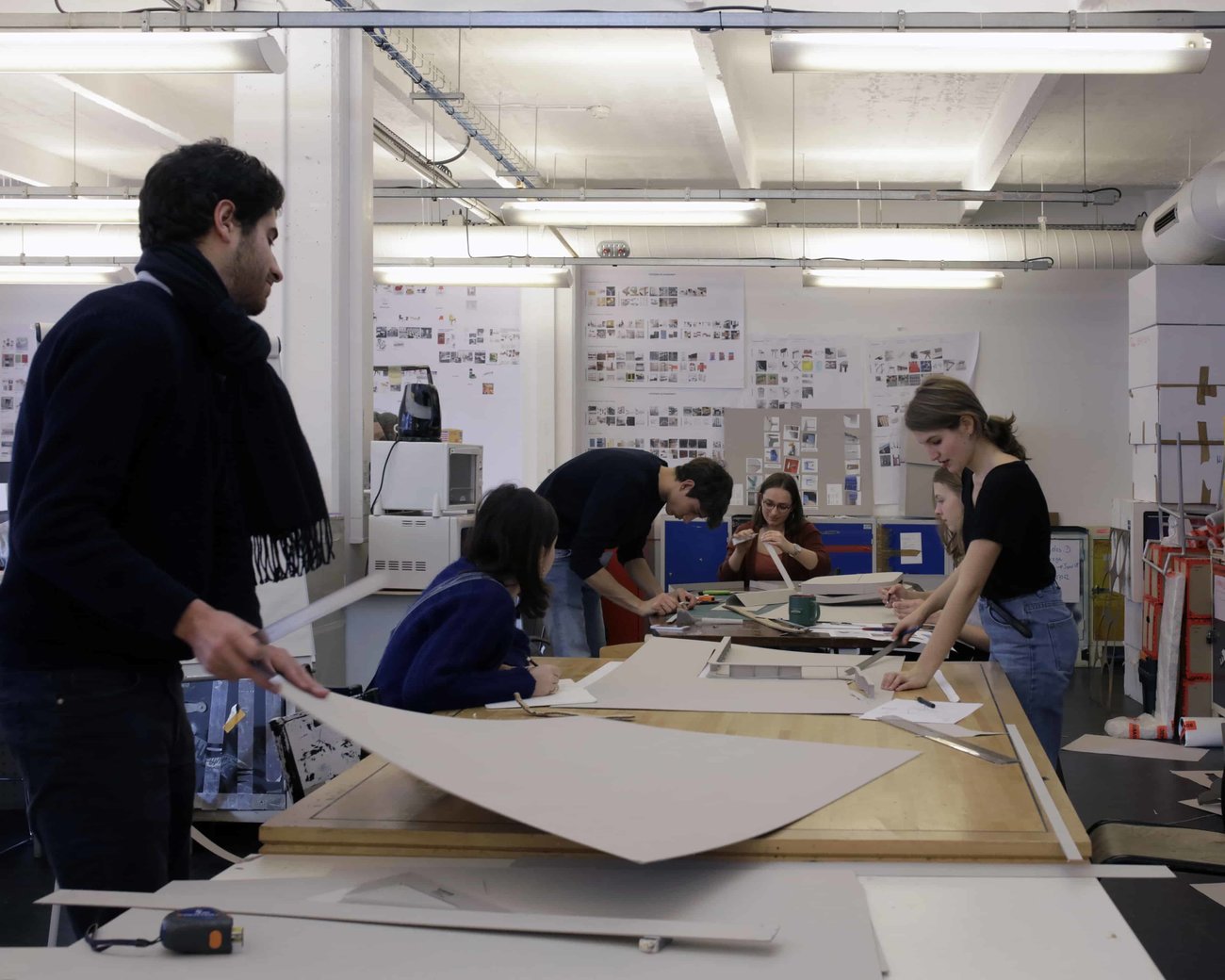 ---
Learning is divided into 3 phases, rather than years since admission to the design school. Phase 1 is all about discovery, phase 2 explores industrial design in greater depth and encourages greater openness, and the final phase focuses on the degree qualification, which requires students to demonstrate theoretical and practical competency through their theses and projects.
---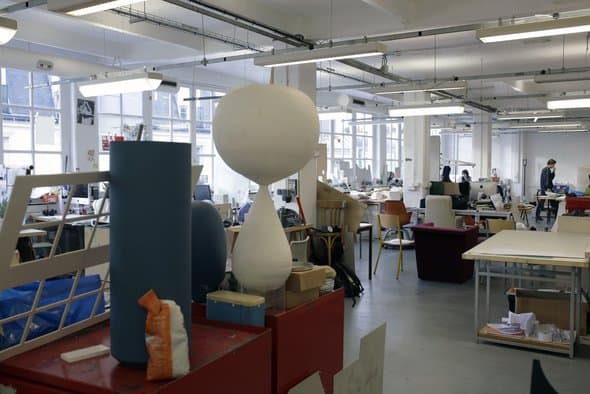 ---
Led by a project manager and a working professional designer, the project workshops are where students come to terms with the distinct phases of project development before moving on to develop and refine their own autonomous approach to design.
Each workshop has its own specific - but complementary - positioning and approach covering a broad range of industrial design and creativity, from product to service, materials to digital, and public space to domestic space.
They are designed to ensure that the topics covered every academic term give students the opportunity to experiment in one of these fields.
The majority of these projects are conducted in partnership with companies or institutions. The project workshop is where students get the opportunity to apply the knowledge and tools previously learned during theory sessions. The programme usually includes input from experts in particular fields and/or the provision of course modules specifically related to the project.
For students, the project workshop is also a collective workspace in which the group dynamic that develops can stimulate creativity and enhance the experience of others through discussion, interaction and interpersonal challenge. Students are grouped on the basis of their personal goals, and not by the year they enter the design school, so that newcomers can find themselves working alongside students who have been on the course longer. The technical resources provided by ENSCI-Les Ateliers enable students to put their proposals into practice and communicate them effectively.
---
PUTTING THE WORLD OF BUSINESS AT THE HEART OF ENSCI
ENSCI-Les Ateliers was created on the basis of a teaching model designed to work hand-in-hand with business in the training of highly talented designers. Partnership is central to this vocation, because it helps to familiarise students with the world of business and prepare them for professional practice in that world.