---
These workshops contain the full range of resources for materials (wood, metal and plastics), model making, the digital design chain, modelling and model making, rapid prototyping and the materials library. Some workshop leaders also provide tuition and accreditations.
---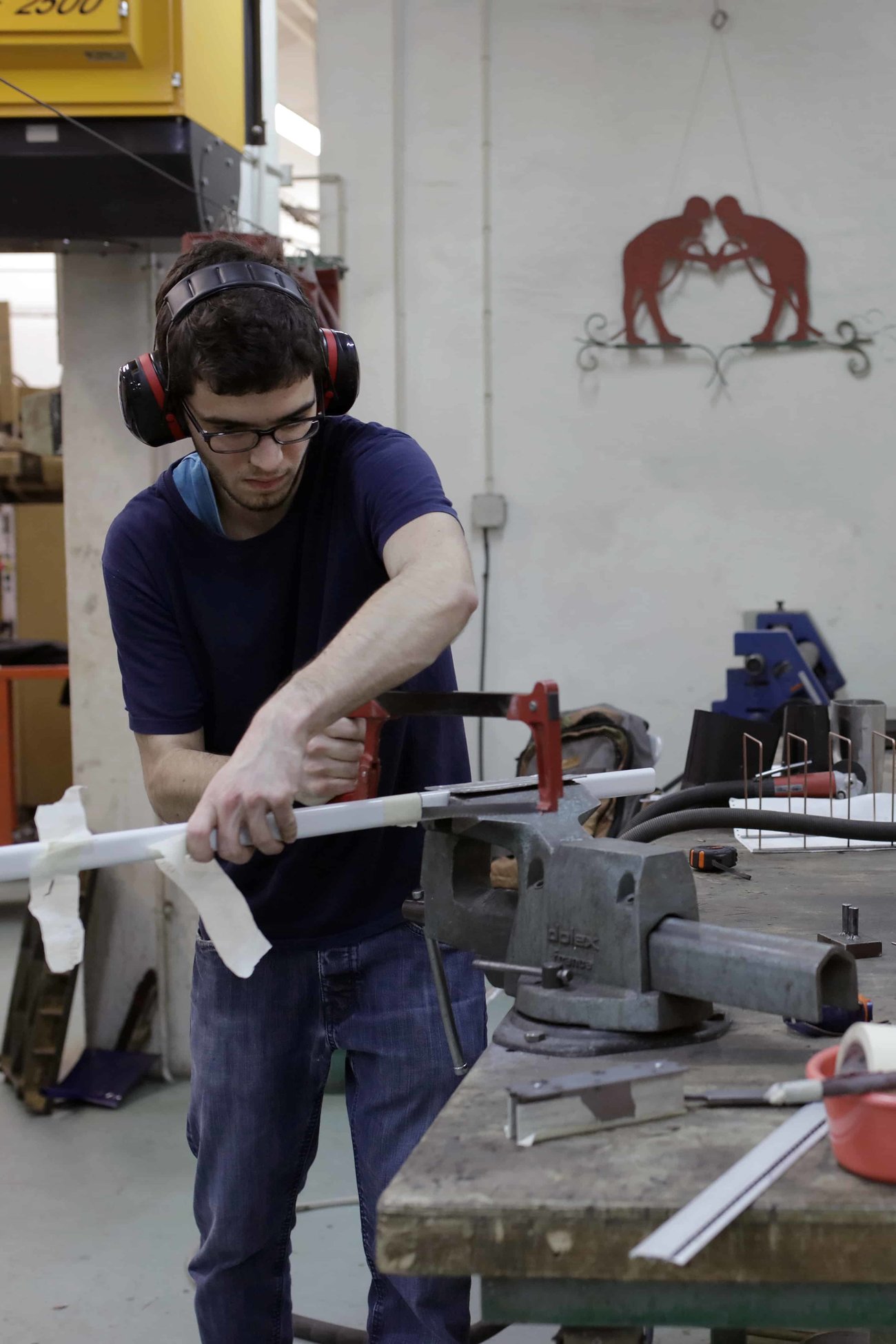 ---
The digital workshop is a digital technologies expertise, advice and resource hub for microelectronics and embedded computing. It provides the technical facilities needed to create simple electronic components, circuits and coding. It provides technical documentation tailored to the needs of designers, and organises information sessions for them. The workshop also provides an on-call service on weekdays, and its manager coordinates technical instruction in the fields it covers.
---
The process library contains documentary resources, provides advice and coordinates activities around materials and processes. It contains catalogues and samples of materials, a data bank and magazines and publications.
Specialist lecturers give weekly one-to-one technical advice sessions. The Materials Workshop is also a place where students can receive technical advice and guidance on the progress and delivery of their personal projects.
---
The CAD/CAM workshop offers a range of skills and technical resources dedicated to digital design and modelling, model making and rapid prototyping. The production chain has been recently expanded to include digital milling machines and lathes, a 3D printer, 3D scanner, etc.
The studio manager coordinates the teaching delivered within the fields covered by the workshop.
---
The materials workshops are designed for technical teaching and learning. Led by specialists in their own field, these workshops offer applied teaching, and provide the equipment and tools needed to experiment with the full range of materials and their applications. These sessions allow students to earn 'accreditations' that acknowledge their ability to work alone in creating their models and prototypes in these workshops, and the opportunity to use their facilities outside the structured teaching programme.